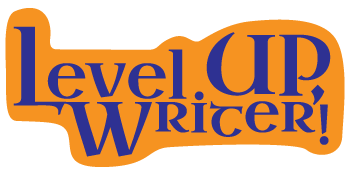 Note designing and scheduling these offerings is currently in progress!
Sign Up for Updates, Offerings, Deals and Course Announcements
I promise, I'm much too lazy and busy to spam anyone.
Write Rough, Publish Polished!
Are you a writer who is looking to become an author?
Are you an author who wants to improve your writing craft?
These courses, resources and classes for writers and authors will help you improve your interactions with the writing process.
The Publishing Process: The Six Phases of Publishing Blogs & Books
Introduction and overview teleseminar outlining the six basic steps of the publishing process for bloggers and aspiring authors. If you don't know where to start, but you want to create written content, this is a terrific overview for you.
Pre-Writing With Class
Interactive course on pre-writing skills: brainstorming ideas, organizing your outline, the steps in the book planning process.
Book Proposal Intensives
A series of hands-on workshops in which you will answer the important questions and do the research for creating your book proposal through to actually writing the proposal.
[Coming Soon] Level Up, Writer! Writing with Class: A Tiny Book of Dirty Secrets and Tall Tales by Criss Ittermann
This is a short book & ebook with the secrets to perfecting the art of writing your first draft. Warning: that's not the same as the art of perfecting your first draft!
Re-Writing With Class
If you really want to perfect your writing skills, you can't do it during your first-draft. All the important heavy-lifting is done in the rewriting of your work. This is where you break bad habits, make new habits, and really change how you write forever.
This series of classes and workshops takes real-life writing samples and applies different rewriting tools to them. Then everyone practices using the tools to rewrite something on their own. Bring your own work or I'll have writing samples for you to work with.
One-on-One Coaching
Need more attention to help you go through any of the steps in the writing process? You may want to try some one-on-one coaching sessions. These are custom-tailored to your specific needs. Whether it's hammering out some details on your book proposal, getting a critique of your writing, working on your skills, or discussing the outline of your book — I'm available to help you iron out the wrinkles and get back to the business of writing.
---
Free Touch Typing Resources
If you get Level Up, Writer! Writing with Class: A Tiny Book of Dirty Secrets and Tall Tales you'll know why this is important! Or just learn to type anyway.

Latest Developments
Related Websites